Punjab State Board PSEB 5th Class Maths Book Solutions Chapter 7 Geometry Ex 7.5 Textbook Exercise Questions and Answers.
PSEB Solutions for Class 5 Maths Chapter 7 Geometry Ex 7.5
Question 1.
Give an examples of the following from the surroundings:



Solution: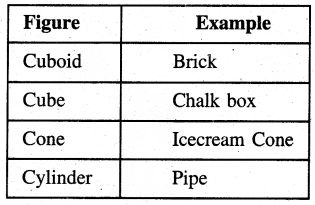 Question 2.
Which of the following can form cubes ? Draw them on paper and find answers :



Solution:
(a), (c), (d), (f).
3. Name the figures made from the following nets:
Question 1.



Solution:
cube
Question 2.


Solution:
Cuboid

Question 3.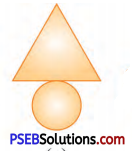 Solution:
Cone
Question 4.


Solution:
Cylinder
Question 4.
Match the following figures with their nets :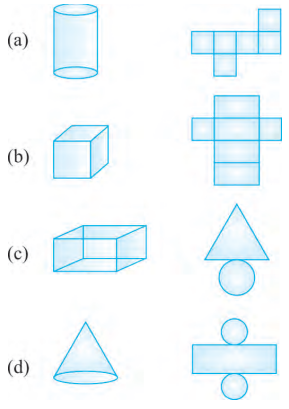 Solution:
(a) – (iv)
(b) – (i)
(c) – (ii)
(d) – (iii).