Punjab State Board PSEB 5th Class Maths Book Solutions Chapter 7 Geometry Ex 7.4 Textbook Exercise Questions and Answers.
PSEB Solutions for Class 5 Maths Chapter 7 Geometry Ex 7.4
Question 1.
Pick out 2-D and 3-D shapes from the following : Encircle 2-D shapes

and draw

on 3-D shapes :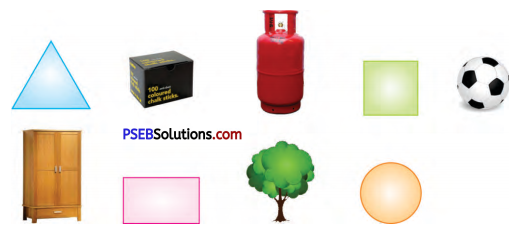 Solution:
2-D shapes: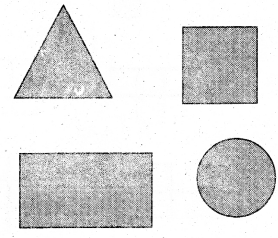 3-D shapes:
Battery. Cylinder, Football, Almirah and Tree.